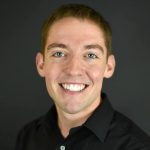 Nate Chamberlain is a Kansas City area SharePoint Systems Engineer at Lawrence Memorial Hospital and creator/organizer of the Lawrence SharePoint User Group (LSPUG). He focuses on promoting usage and understanding of Office 365 & SharePoint, and consulting and collaborating to develop effective business solutions that streamline communication and processes. Nate shares solutions and ideas on his blog at http://www.SharePointLibrarian.com and particularly enjoys exploring the strengths of SharePoint in combination with Flow, PowerApps and Power BI.
100% Secure
Money is held until Job is done
You pay only the listed price without any hidden costs.
Money is held securely in Stripe until you are happy with the work.
Meaning you can have confidence in your delivery.
Job Description
I will provide training for groups on:
End Users
Using Report Server - Sharing, viewing reports full screen, using filters, using drill-down features, analyzing data, printing to PDF
Using Report Service (O365) - Sharing, embedding, dashboards vs reports, Q&A, SharePoint or website embeds
Report Builders and Administrators (Power Users)
Data clean-up and best practices
On-premises data gateway (on-prem/server only)
Using visualizations
Importing custom visualizations
Custom themes for reports (O365 with a workaround to get functionality in on-prem/report server reports)
Custom themes for Report Server (customizing the portal)
Bookmarks
Synonyms and Q&A (O365/online only)
Formatting reports and visualizations
Row-level security
Grouping data
Automatic data refreshes and schedules
Formulas/calculations
Data relationships
Building reports for others (how to consult for report building)
Conditional formatting
Connecting to AD, Excel, CSV, SharePoint online and on-prem, etc.
Data conversions such as splitting, expanding tables, SharePoint html and lookup fields, etc.
Other jobs by sharepointlibrarian