Collab365 MicroJobs: Connecting specialist Microsoft Freelancers to those who need short term, remote help
"Microsoft experts, online, on-demand, when you need them most!"
(Even if only for 15 minutes!)
Check out some of our MicroJobs!
We're welcoming new expert Microsoft Freelancers every day. Here is an example of 8 MicroJobs that you can buy today.
We only offer Microsoft-related MicroJobs
No monthly costs (and free to join)
Money transferred on completion
Customise and add "extras" to your MicroJob
Payments held securely with Stripe
Our dedicated Microsoft marketplace is here to serve you
The way we work is changing fast. Technology is changing even faster. Here are 4 reasons we built MicroJobs for you.
"I just need someone for a couple of hours"
If you've ever hit a point on your project when you just need an expert for an hour to teach you, bug fix, offer advice or solve a problem then this is why we built MicroJobs.
"I can't keep up with all Microsoft's changes"
Microsoft are adding new features & services at breath-taking pace. We can help keep you "in the know" by locating a remote expert to pop on a call to teach you about it.
"I can't find Microsoft experts on other sites"
The Gig economy is exploding. There are plenty of Freelance sites out there, but (as we found) it's really hard to find a dedicated site that concentrates on all Microsoft products and speaks your language.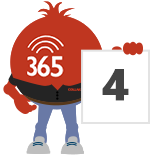 "I don't have time to find and interview people"
If you needed an expert for 1 day, just think of the hassle you'd need to go through. You'd need to contact the agent, sift the CV's, interview and sort the financials out. With MicroJobs you can do this within minutes.
BONUS REASON: Collaboration technologies such as Microsoft Teams, Skype, GoToMeeting, OneDrive and Trello have made it so easy to work with remote workers.
Meet some of our Freelancers
Here are just a few of our stellar line-up. You will find MVP's, MCT's, MCM's as well as plenty who speak at conferences and help in the community.
Examples: How can we cater to your specific needs?
Looking for a SharePoint developer who can help you with SPFx?
There's a MicroJob for that.
Looking for training on Teams, PowerApps, Azure ...?
There are MicroJobs for that.
Want to learn how to get your users to love your new Office 365 Intranet?
There's a MicroJob for that.
Looking for someone to write a PowerShell script to your exact requirements?
There's a MicroJob for that.
Can't find a MicroJob that matches your exact requirement?
Request a custom one and we will ask Freelancers to bid for it.
We only offer Microsoft-related MicroJobs
No monthly costs (and free to join)
Money transferred on completion
Customise and add "extras" to your MicroJob
Payments held securely with Stripe
How MicroJobs Works
We've built MicroJobs to make sure that the process for both buyer and Freelancer is seamless
1. Find a service that you need
Compare prices, portfolios, delivery time and community recommendations in order to find a Freelancer that best suits your needs. If you have a specific question, simply send them an enquiry.
2. Agree and Buy
Ensure the details are correct so that the Freelancer can provide you with the quality service that you are expecting. Your payment is held securely until you confirm that the service is performed to your satisfaction.
3. Manage transaction
Exchange files and feedback with the Freelancer via the built-in conversation and transaction management system. The Freelancer will deliver the service within a specified time frame.
4. Approve service delivered
Once you are happy with the service performed, you can mark the transaction complete, and we'll make sure that the Freelancer gets paid. Help the community by leaving feedback for them.
Our platform is packed full of awesomeness!
Notification System
The buyer can remain in constant contact with the Freelancer via our messaging system.
Buyer Requests
If you can't find a MicroJob that matches your needs, ask for a custom one and we'll notify the Freelancers.
User Ratings and Reviews
Just like Amazon, if you want to see how others rated and reviewed the Freelancer we have it built in.
Power Search
Find the perfect MicroJob (or Freelancer) using the platforms search capability.
Quality of Freelancers
Every Freelancer is manually checked and approved as having appropriate experience before being able to post MicroJobs.
Quality of MicroJobs
Every MicroJob listing is reviewed before being approved.
Favorites
As we've so many great MicroJobs it's hard to keep track. Keep a list of your top ones so you can buy later.
Our Experience
Our team have lived and breathed Microsoft for over 50 (combined) years. This is our passion.
We only speak "Microsoft"
The whole platform is geared towards Microsoft services so you will feel at home with the terminology.
Custom Offers
Get your favorite Freelancer to customize an existing MicroJob to your exact needs.
Delivery Assurance
Stripe holds your money securely and the Freelancer won't get paid until the work is done.
Additional Job Extras
If you need more once the MicroJob is underway, not a problem simply request it and pay.
Why not browse the MicroJobs we've already vetted and approved?